About us
We are a professional manufacturer of wireless tattoo machine pen in China.
Our tattoo pens are designed specifically for tattoo artists as our main designer is a natural tattoo artist with ten years of experience in tattooing. His design pays special attention to the experience and practical application of the tattoo artist.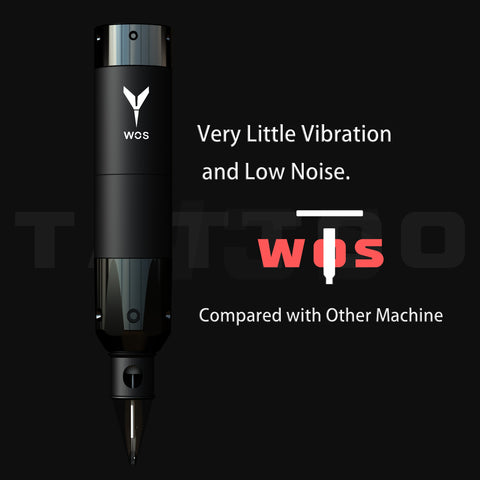 E50 wireless tattoo machine pen reflects our company's research and development capabilities. It has the only patented technology in the industry, and we have developed adjustable stroke, which means that one pen can achieve multiple strokes. This is what sets us apart from ordinary infinite tattoo pens. In addition, our stroke can reach 5.0mm, which is also not available in the market.
Our motor can output 280g of torque, with super strong motor force and super large stroke for fast coloring, resulting in better coloring effect.