Untattoosupply
Regular price
¥2,199.00
Sale price
¥1,809.00
Unit price
per
Sale
Sold out
WOS E50 Wireless Rotary Tattoo Machine Pen with Rechargeable Battery In Stock!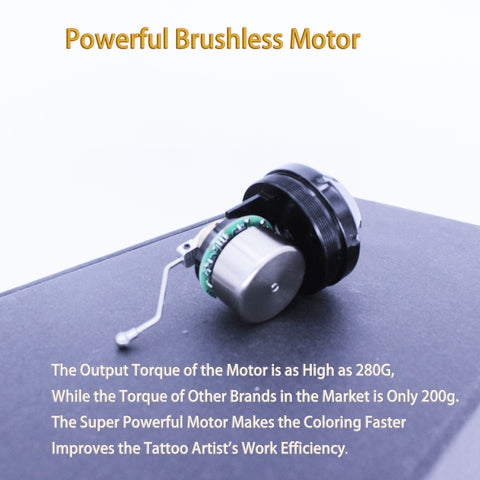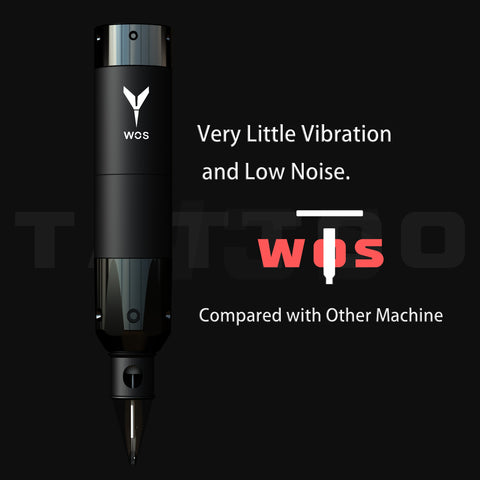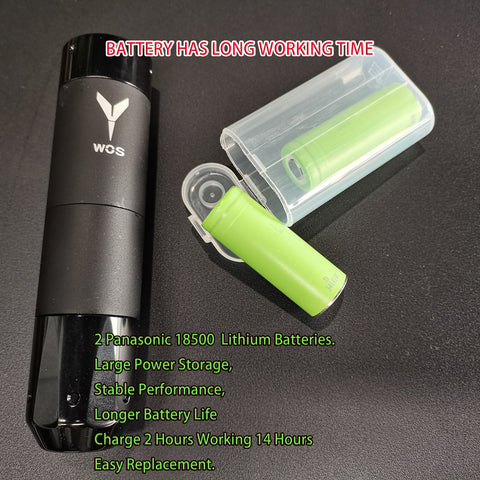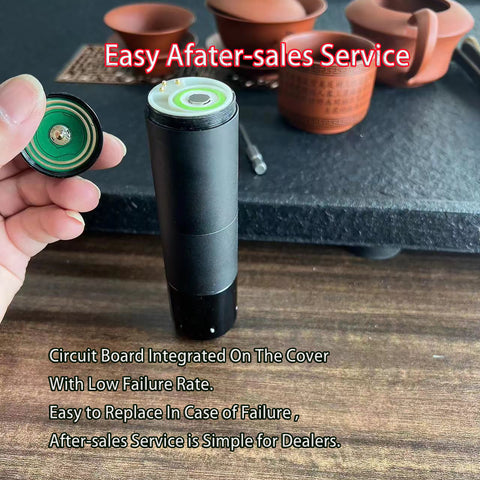 WOS E50 Wireless  Tattoo Machine Pen with Rechargeable Battery can be changed between 3mm and 5mm, its 10500 RPM 12V motor provides powerful usage at low voltage, maximizing working time on a single charge.
Because of its ability to change strokes, you can create all tattoo styles with one machine. It is available in 3.0mm - 3.5mm - 4.0mm - 4.5mm - 5.0mm travel options.
You can easily replace it with the hex screwdriver included in the box. When you open the lower part of the tattoo machine pen, you reach the stroke bearings.
It handles bearings with ease. WOS E50 Wireless Rotary Tattoo Machine Pen with rechargeable battery, compatible with all cartridge tattoo needles; it has a height of 137 mm and a mass of 190 grams. It is designed with a shock-absorbing and sound-absorbing shell for a comfortable use experience.
The recommended voltage range is 6V to 9V. Since it has a touch screen, you can easily change the voltage. The two included batteries provide a total of 14 hours of use.
WOS brand
Name: E50 Wireless Tattoo Machine Pen
1: Transmission mode: the principle of eccentric wheel rotation, the eccentric wheel can be adjusted freely from 3.0mm-5.0mm.
2: Material: aviation aluminum.
3: Batteries: Two Panasonic batteries are provided. You can work up to 14 hours.
4: Motor: brushless external rotor motor, 10000RPM, torque 280g. Long working hours and stable work;
5: Size: 33mm in diameter and 137mm in height.
Weight: 193 grams
6: Features: Adapt to a variety of work fields, every artist can find their favorite strokes to create, give two Panasonic batteries 14 hours of battery life, can be used all day, it takes 2-3 hours to fully charge, the top touch panel, visualization And the operation is very convenient.
Share
View full details